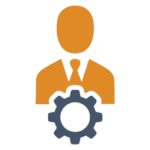 Do you lack time to take care of your office work? Or do you need assistance in writing professional texts? If so, do not hesitate to contact us!
Ruprecht Management – save your time for the essential!
Not only am I offering turn-key websites for small businesses and NPO's, but I support you in any task concerning marketing.
Ruprecht Marketing Consulting – our experience for your sales success!
Here you will find our current offer regarding real estate for sale or rent in Europe and Latin America
Ruprecht Real Estate – we are building Trust and Property!
About David Ruprecht
What there is to know about me, David Ruprecht, and my activities.
David Ruprecht
BBA University of Bern
__
The name is David Ruprecht. Pleased to meet you!
Since 2021, I am living in Paraguay, a marvelous country in Latin America. Here, I am working as an independent marketing consultant and web designer. My customers are mainly SME (small and medium-sized enterprises).
Before that and after finishing my studies in business administration at the university of Bern (Switzerland), I have been working for several years as an associate and CEO in the Swiss industry and later as a business consultant together with a close friend and business partner.
Please do also check out my LinkedIn Profile.
*******
Career
commercial assistant in a family enterprise (2001 – 2006)
Partner and CEO of a metal processing company with  establishments in Switzerland and England (2006 – 2016)
Business consultant in Switzerland (2017 – 2020)
independent marketing consultant and web designer (since 2021)
*******
Education and Experience
Swiss Gymnasium with "Matura" (equivalent to an American High School graduation)
Bachelor of Business Administration at the University of Bern, focus on Marketing and Entrepreneurship
Advanced training in Corporate Governance at the Institute for leadership and HRM of the University of St. Gallen
Certified quality auditor ISO 9001:2000
profound knowledge in web design (WordPress) and graphic design (Affinity) as well as basic knowledge in CAD (Shapr3D)
Advanced MacOSX knowledge, including Mac-Office  (Pages, Numbers, and Keynote) as well as MS Office for Mac (Word, Excel, and PowerPoint)
experienced user of ERP systems (Blue Office, Bexio, and Banana)
*******
Languages
German: mother tongue
Spanish: proficient
English: proficient
French: proficient
Japanese: basic knowledge
*******
Honorary Offices
Councilor of an Evangelical Church (2002 – 2006)
former board member of a Conservative party in Switzerland
*******
What I enjoy most
spending time with my family
reading a good book (favourite authors: C. S. Lewis, Tolkien, Arthur Conan Doyle)
a decent meal with a fine glass of wine
"Aim at heaven and you will get earth "thrown in"; aim at earth and you will get neither."
Contact
Contact me by e-mail or by the following contact form: