David Ruprecht
Never give up – faith moves mountains!
WWelcome to the website of Marc Oliver David Ruprecht, where I present my offer and who I am.
Offer
Ruprecht family offers various services around the globe
Web design, graphic design, and advertising texts
Our experience for your success!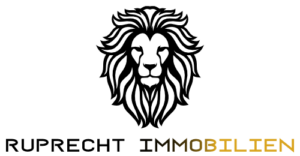 Real Estate management in Switzerland and Paraguaz
We are building trust and property!
Driving services and deliveries within Paraguay
Your partner for transports in Independencia

Repairs of all types of electric machines and generators of all manufacturers
Your partner for drive technology and more

About David Ruprecht
What there is to know about me, David Ruprecht, and my activities.
Marc Oliver David Ruprecht
BBA University of Bern | entrepreneur
__
About me
Family: married, one Son
Residing in Paraguay since 2021
Evangelical Christian
*******
Education and Activity
*******
Further Training
Strategy and Corporate Governance at the Institute for Leadership and HRM at the University of St. Gallen (Switzerland)
Certified internal auditor for ISO 9001:2000 management systems
Trained in Web design (WordPress, html-coding), and graphic design (Affinity Products, Shapr 3D)
Profound knowledge about Mac OSX with its own office programs (Pages, Numbers, and Keynote) as well as MS Office for Mac (Word, Excel, PowerPoint)
profound knowledge in accounting according to Swiss GAAP-FER
*******
Languages
German: Mother Tongue
Spanish: fluent
English: fluent
French: fluent
Japanese: basic knowledge
"Aim at heaven and you will get earth "thrown in"; aim at earth and you will get neither."
Contact
If there are any questions, don't hesitate to contact me.