Webdesign
Ready-for-use to generate sales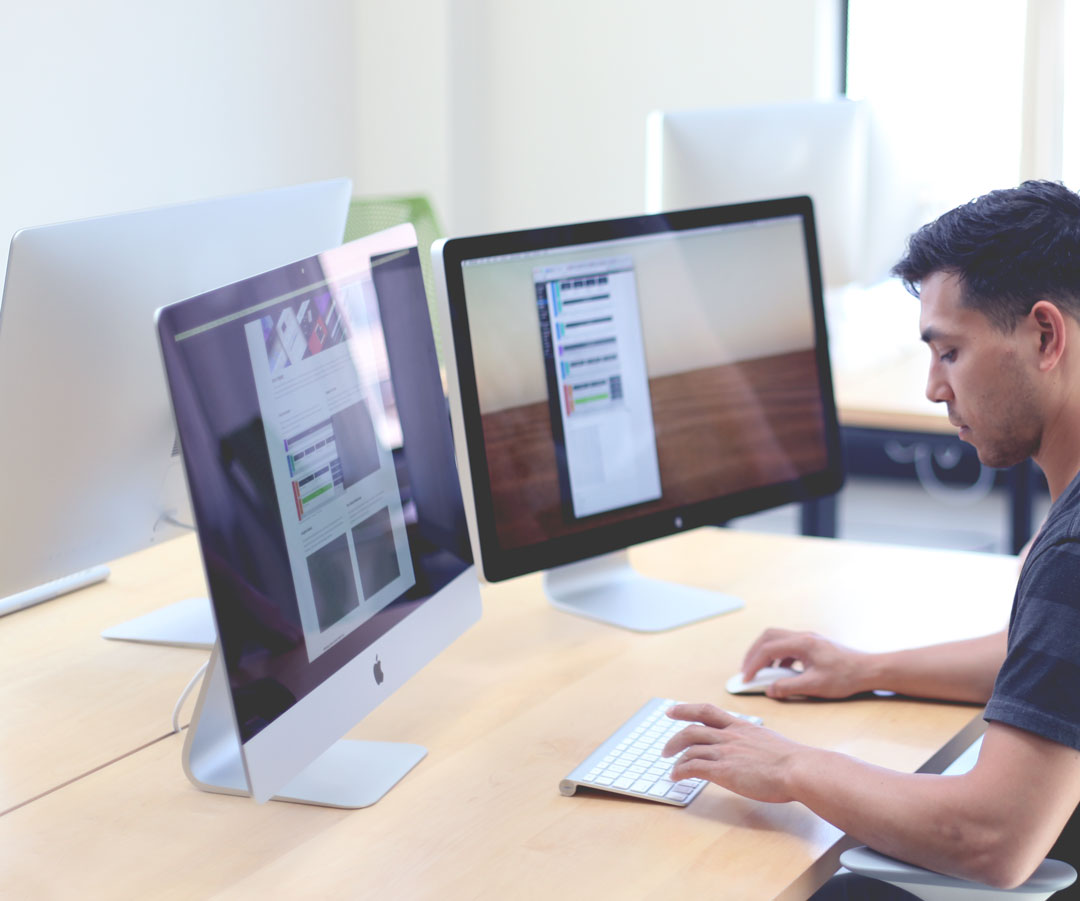 Would you like to realise your down website, but you don't know how? In that case, web design by David Ruprecht is your thing! It's up to you whether we do this together or you prefer me to do all the hard work.
What's even better: once the site is finished, maintaining it and adding new content is a cinch! But still, I will gladly take care of that, too, if you lack time – or if you don't want to.
My specialty are websites for SME companies with up to 25 staff members.
I am using WordPress and the Divi builder. Therefore, editing the website on your own is a cinch – and comes without extra fees! Of course, if you prefer me to keep taking care of the edits, I will gladly do so.
On demand, I will provide you with some extras, such as designing a logo, preparing templates for printing or further consulting (See "extra services")
My Web Design – your Advantages

user friendly
Your website is super-easy to handle even for beginners.
fit for any device
Your website's layout will automatically adapt itself to the device it is displayed on – be it a desktop, laptop, tablet, or smartphone.
target group focus
Address your target group individually and get attention – for sales or for winning new members
Extra services
I will provide the extras mentioned below on demand.
SEO
I will make sure your site will be found more often given if someone enters your keywords
Images & Videos
iStock is a data bank from which I will add images or videos as you wish
Graphic Design
I will draw 2D designs on demand, such as logos or icons
brand identity
We elaborate your corporate design, and I will council you in creating a brand identity.
ready to print
I will prepare printable templates such as business cards in a format that any printing firm can use it.
Catalogs & Brochures
Printables, such as flyers, brochures, and product catalogs, are made ready to print
Translations
I translate all kinds of documents to / from English, German, Spanish, or French
online shop
If you wish, I will prepare an entire online shop based on WooCommerce
Examples of Web Design Projects
Below, you will find a selection of websites I prepared for various customers. Please note that I am not allowed to show all projects I realized due to privacy policies of corresponding clients.
Insurance broker and tax counselor Itingen BL (Switzerland)
5Ypsilon – your one-stop service shop!
Contact me
Are you interested in my offer? Or do you have any questions? If so, do not hesitate to contact me!